We bring our travelling shop that sells quality craft kits to various craft shows around the UK and have exhibited in Devon, Dorset, Somerset, Bristol, Surrey, London and Birmingham.
After several years of enjoying doing Crafting Shows around the country, we have taken the decision to take a break from doing them.  We are aware that this will come as a great disappointment to many of you who have so kindly supported us over the years but our health has to come first.  If there is anything you need and can't see it on our website, please do not hesitate to contact us via our contact page.
The next shows in our calendar are:-
We don't currently have any shows booked for the coming year.  As soon as we have a show booked, we'll let you know!
Other shows we have recently attended are:-
Knitting & Stitching Show, Alexandra Palace, London (Oct 2019)
 Devon Creative Textile Festival, Cullompton (Sept 2019)
Festival of Quilts, NEC, Birmingham (August 2019)
Sewing for Pleasure, NEC, Birmingham (March 2019)
Craft4Crafters, Exeter (Feb 2019)
The Creative Craft Show, NEC (Nov 2018)
Knitting & Stitching Show, Alexandra Palace (Oct 2018)
The Creative Craft Show, Exeter (Sept 2018)
Festival of Quilts, NEC, Birmingham.  (August 2018)
Sewing for Pleasure, NEC, Birmingham (March 2018)
Craft4Crafters, Westpoint, Exeter.  (Feb 2018)
Stitching, Sewing & Hobbycrafts Show, NEC, Birmingham.  (Nov 2017)
Knitting & Stitching Show, Alexandra Palace, London.  (Oct 2017)
Stitching, Sewing & Hobbycrafts Show, Westpoint, Exeter.  (Sept 2017)
The Handmade Fair, Hampton Court, London.  (Sept 2017)
Stitching, Sewing & Hobbycrafts, NEC, Birmingham. (July 2017)
The Handmade Fair, Ragley Hall, Warwickshire.  (May 2017)
The Stitching, Sewing & Hobbycrafts Show, ExCel, London.  (April 2017)
Craft4Crafters, Bath & West Show Ground.  (April 2017)
Sewing for Pleasure, NEC, Birmingham.  (March 2017)
The Spring Knitting & Stitching Show, Olympia, London.  (March 2017)
Craft4Crafters, Westpoint, Exeter.  (February 2017)
The Stitching, Sewing & Hobbycrafts Show, ExCel, London.  (Nov 2016)
West Country Quilt & Textile Show, UWE Exhitibion Centre, Bristol. (Nov 2016)
Stitching, Sewing & Hobbycrafts Live, NEC, Birmingham.  (November 2016)
Craft4Crafters, Bath & West Showground, Somerset.  (October 2016)
The Knitting & Stitching Show,

Alexandra Palace, London. (October 2016)

Stitching & Sewing Show, Westpoint, Exeter. (September 2016)
Kirstie Allsopp's Handmade Fair, Hampton Court, London. (September 2016)
The Stitching, Sewing & Hobbycrafts Show, NEC, Birmingham. (July 2016)
Craft & Garden Fair, Sherborne Castle, Dorset. (May 2016)
Craft4Crafters, Shepton Mallet.  (April 2016)
The Stitching, Sewing & Hobbycrafts Show, ExCel, London. (April 2016)
Stitch & Craft, Malvern.  (March 2016)
The Spring Knitting & Stitching Show at

Olympia, London.

(March 2016)
Make it, Farnborough.  (February 2016)
Craft 4 Crafters, Westpoint, Exeter.  (February 2016)
If you are involved in a craft, hobby or stitching fair or show and you think our travelling shop would be of interest to the people attending, please do let us know at info@amazingcraft.co.uk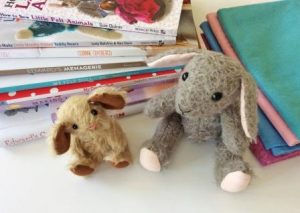 Save
Save
Save
Save
Save